The Darksiders Wiki is a collaborative encyclopedia for everything related to the Darksiders series. There are 448 articles and growing since this wiki was founded in November 2009. The wiki format allows anyone to create or edit any article, so we can all work together to create a comprehensive database for the Darksiders series.
Content
Featured Article
This is the Destroyer's kingdom. The demons howl his name as they sharpen their knives. The angels scream it as their flesh is shorn away. The mangled corpses of man rise to serve him, his will coursing through their veins. Hell's victory in the Final War has carried the Destroyer to triumphal heights. Those who stood against him were slain or shackled... forgotten. Now his Black Throne dominates the horizon, crackling with its unholy aura. Nothing stands between the Destroyer and an eternity of ruin.
The Abyssal Riders are Hell's cavalry, armed to eliminate any who oppose the Destroyer. Beneath their armour, the Riders are cracked and pale, their flesh barely able to contain the hellfire that roils within. They can release this energy in sorcerous attacks, or channel it into their shrieking phantom steeds. From across the Destroyer's bleak kingdom they can be heard, the pounding hooves rolling over the dunes, like the distant beat of Death's Drum. (Read more...)
Featured Video
Poll
Which of the Seven Deadly Sins are you most excited to fight in Darksiders III?
Quote
"
You will be hunted! The White City for certain... The Council... and... there will be others! You would wage this war alone?!
— Uriel
"
Statistics
Since November the 5th, 2009 Darksiders Wiki has:
8,761 pages created
448 articles
1,471 images uploaded
26,004 edits made
15,691,174 registered users
12 active users
7 staff members
Blogs
Create blog post
News
I announce that there is ZERO tolerance for mindless copy-paste procedure from other sites. Especially Darksiders Dungeon. Unless it's a partial, few-line, quoted content with appropriate ref tag. NO…

Read more >

A new video up on gamespot that explains a bit about the scale of the world and some of the zones. If someone could figure out how to put this up on the main DS2 page, that would be wonderful.

Some lo…

Read more >

http://community.darksiders.com/go/thread/view/138695/28968645/THQ_Announces_Darksiders_II_Collectors_Edition__FREE_Limited_Edition_For_All_Pre-orders&msg=The%20thread%20has%20been%20edited.?sort_ord…

Read more >
See more >
Screenshots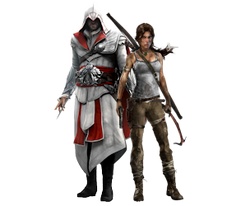 Action-Adventure Games
Go to these sites for info or for help with your own wiki!
ARK: Survival Evolved • Assassin's Creed • Bayonetta • The Binding of Isaac • Castlevania • Crackdown • Darksiders • Days Gone • Detroit: Become Human • Devil May Cry • Dragon's Crown • Fran Bow • God Eater • Grand Theft Auto • Gravity Rush • HITMAN • Horizon Zero Dawn • InFAMOUS • Just Cause • King's Quest • L.A. Noire • Last Day on Earth: Survival • The Last of Us • Legacy of Kain • Legend of Zelda • LEGO Dimensions • LEGO Games • LEGO Marvel and DC • Lightseekers • The Longest Journey • Mafia • Marvel's Spider-Man • Metal Gear • Monkey Island • Monster Hunter • Ninja Gaiden • No More Heroes • Ōkami • Prince of Persia • Red Dead • Senran Kagura • Sleeping Dogs • Splinter Cell • Subnautica • System Shock • Tomb Raider • Uncharted • Watch Dogs • Yakuza
Want your community included? See how!
See all of our Action-Adventure gaming wikis!