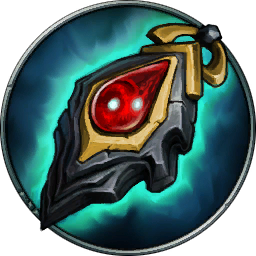 Attributes
Edit
| Required Level: | 26 |
| --- | --- |
| Ranged Damage Mod: | +9% |
Rewarded after completing wave 76-100 in the Crucible
Description
Edit
The Assassin's Talisman grants extra damage to ranged weapons, making attacks such as Redemption, Armblade charge attacks, and others more effective.
The design on the talisman may be a reference to the Assassin's symbol from Assassin's Creed.
Ad blocker interference detected!
Wikia is a free-to-use site that makes money from advertising. We have a modified experience for viewers using ad blockers

Wikia is not accessible if you've made further modifications. Remove the custom ad blocker rule(s) and the page will load as expected.