The Darksiders Wiki is a collaborative encyclopedia for everything related to the Darksiders series. There are 423 articles and growing since this wiki was founded in November 2009. The wiki format allows anyone to create or edit any article, so we can all work together to create a comprehensive database for the Darksiders series.
Content
Featured Article
Darksiders is an action-adventure video game developed by Vigil Games. The game takes its inspiration from the apocalypse and battle of armageddon described in the Bible's Book of Revelation, with the player taking the role of "War", one of the four horsemen of the apocalypse. The player takes on the role as War, one of the four legendary Horsemen of the apocalypse; the apocalypse has just taken place prematurely, and the world destroyed, and War finds himself tasked to find out who was behind this; caught in a battle between angels and demons, he has lost much of his power, and must find out where the other horsemen are, and who misled them into starting the final battle. Although early impressions have led journalists to compare the game to God of War and Devil May Cry due to its strong combination of combo based sword combat and guns, designer Joe Madureira has likened it to The Legend of Zelda series. (Read more...)
Featured Video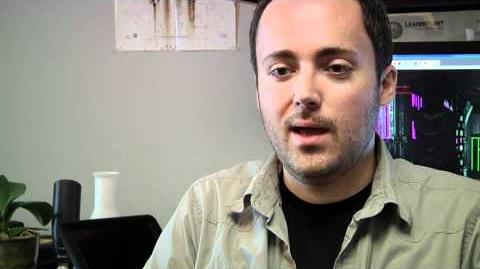 Poll
Are you excited about Darksiders 2 being remastered?
Quote
"
She mistook me for... someone else. She loved him. And I believe that he loved her... long ago, before all this.
— The Destroyer
"
Statistics
Since November the 5th, 2009 Darksiders Wiki has:
8,084 pages created
423 articles
1,321 images uploaded
23,477 edits made
8,387,045 registered users
5 active users
7 staff members
11 hours (October 6th) GMT +0 until Darksiders II Deathinitive Edition premiere!
Blogs
Create blog post
News
I announce that there is ZERO tolerance for mindless copy-paste procedure from other sites. Especially Darksiders Dungeon. Unless it's a partial, few-line, quoted content with appropriate ref tag. NO…

Read more >

A new video up on gamespot that explains a bit about the scale of the world and some of the zones. If someone could figure out how to put this up on the main DS2 page, that would be wonderful.

Some lo…

Read more >

http://community.darksiders.com/go/thread/view/138695/28968645/THQ_Announces_Darksiders_II_Collectors_Edition__FREE_Limited_Edition_For_All_Pre-orders&msg=The%20thread%20has%20been%20edited.?sort_ord…

Read more >
See more >
Screenshots