The Darksiders Wiki is a collaborative encyclopedia for everything related to the Darksiders series. There are 423 articles and growing since this wiki was founded in November 2009. The wiki format allows anyone to create or edit any article, so we can all work together to create a comprehensive database for the Darksiders series.
Content
Featured Article
The Charred Council is not averse to evil. Rather, they embrace it as part of the balance they're sworn to protect. The Watcher is an example of such tolerance. Spiteful, fast talking and cruel, he is nevertheless one of the Council's most trusted servants.
Empowered by the Council, the Watcher flagrantly tortures and humiliates his charges, dripping poisonous insults and sarcasm onto their prostrate forms. When War runs afoul of the Charred Council, the Watcher jumps at the chance to lay the mighty Horseman low. Proof that even demons should be careful what they wish for.... (Read more...)
Featured Video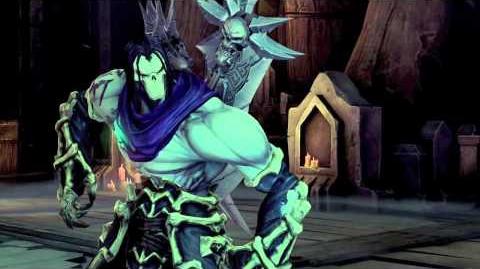 Poll
Are you excited about Darksiders 2 being remastered?
Quote
"
Feed my hunger and I will feed your curiosity.
— Vulgrim
"
Statistics
Since November the 5th, 2009 Darksiders Wiki has:
8,245 pages created
423 articles
1,325 images uploaded
23,854 edits made
9,776,839 registered users
5 active users
7 staff members
Blogs
Create blog post
News
I announce that there is ZERO tolerance for mindless copy-paste procedure from other sites. Especially Darksiders Dungeon. Unless it's a partial, few-line, quoted content with appropriate ref tag. NO…

Read more >

A new video up on gamespot that explains a bit about the scale of the world and some of the zones. If someone could figure out how to put this up on the main DS2 page, that would be wonderful.

Some lo…

Read more >

http://community.darksiders.com/go/thread/view/138695/28968645/THQ_Announces_Darksiders_II_Collectors_Edition__FREE_Limited_Edition_For_All_Pre-orders&msg=The%20thread%20has%20been%20edited.?sort_ord…

Read more >
See more >
Screenshots