The Darksiders Wiki is a collaborative encyclopedia for everything related to the Darksiders series. There are 415 articles and growing since this wiki was founded in November 2009. The wiki format allows anyone to create or edit any article, so we can all work together to create a comprehensive database for the Darksiders series.
Content
Featured Article
This is the Destroyer's kingdom. The demons howl his name as they sharpen their knives. The angels scream it as their flesh is shorn away. The mangled corpses of man rise to serve him, his will coursing through their veins. Hell's victory in the Final War has carried the Destroyer to triumphal heights. Those who stood against him were slain or shackled... forgotten. Now his Black Throne dominates the horizon, crackling with its unholy aura. Nothing stands between the Destroyer and an eternity of ruin.
The Abyssal Riders are Hell's cavalry, armed to eliminate any who oppose the Destroyer. Beneath their armour, the Riders are cracked and pale, their flesh barely able to contain the hellfire that roils within. They can release this energy in sorcerous attacks, or channel it into their shrieking phantom steeds. From across the Destroyer's bleak kingdom they can be heard, the pounding hooves rolling over the dunes, like the distant beat of Death's Drum. (Read more...)
Featured Video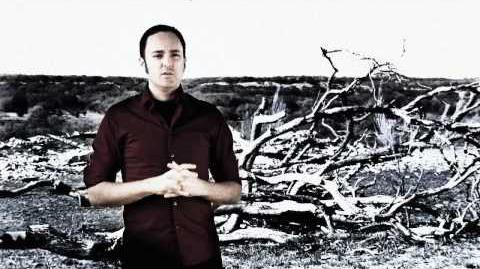 Poll
Would you like to see Darksiders III game being made?
Quote
"
You plan on usin' them hands ever again... You'd best not go touchin'... that what ain't yers.
— Ulthane
"
Statistics
Since November the 5th, 2009 Darksiders Wiki has:
7,819 pages created
415 articles
1,301 images uploaded
22,919 edits made
24,302,449 registered users
10 active users
7 staff members
no time (August 14th) GMT +0 until Darksiders II premiere!
Blogs
Create blog post
News
I announce that there is ZERO tolerance for mindless copy-paste procedure from other sites. Especially Darksiders Dungeon. Unless it's a partial, few-line, quoted content with appropriate ref tag. NO…

Read more >

A new video up on gamespot that explains a bit about the scale of the world and some of the zones. If someone could figure out how to put this up on the main DS2 page, that would be wonderful.

Some lo…

Read more >

http://community.darksiders.com/go/thread/view/138695/28968645/THQ_Announces_Darksiders_II_Collectors_Edition__FREE_Limited_Edition_For_All_Pre-orders&msg=The%20thread%20has%20been%20edited.?sort_ord…

Read more >
See more >
Screenshots