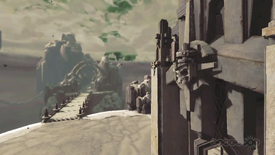 Dead Plains is a location featured in Darksiders II.
These Plains are the area of Death. Like many things in Darksiders Series this place shouldn't be treated as evil. It is what keeps everything in balance - all the souls go there to be cleansed [1].
References
Edit
Ad blocker interference detected!
Wikia is a free-to-use site that makes money from advertising. We have a modified experience for viewers using ad blockers

Wikia is not accessible if you've made further modifications. Remove the custom ad blocker rule(s) and the page will load as expected.