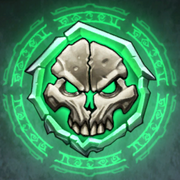 "
This arcane stone increases War's maximum health.
— Ingame description
"
Lifestones are composed of four Lifestone Shards that, once put together, boost War's maximum health. The Chosen, upon defeat, yield a complete Lifestone. They can otherwise be gained through gathering the shards and very rarely found in Chests.